Préampli micro à faible bruit de haute qualité utilisant le TL071

High Quality Low Noise Mic Preamp Using TL071
Circuits Divers / Various Circuits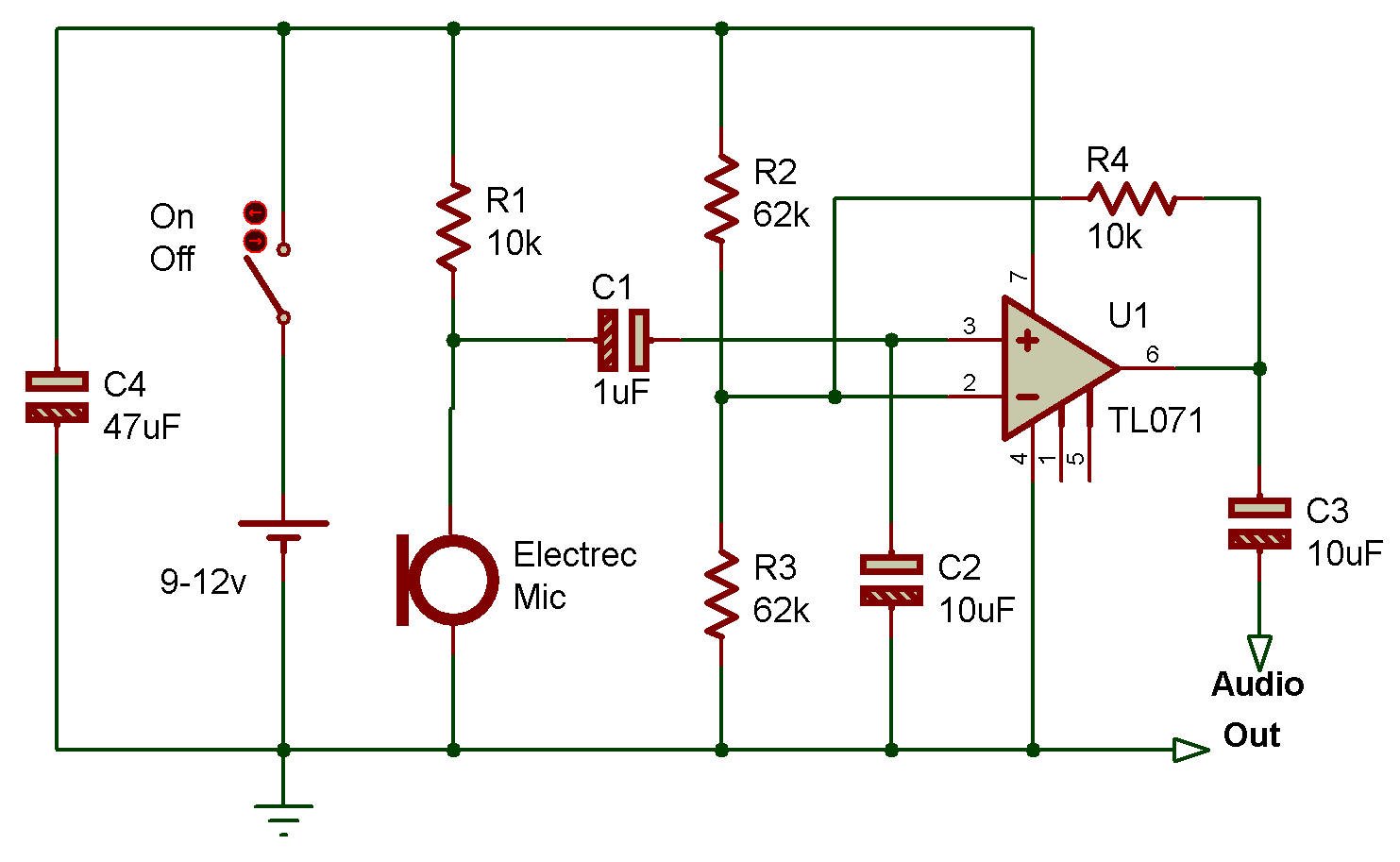 Voici un circuit d'amplificateur de micro à faible bruit de très bonne qualité utilisant le circuit intégré TL071.

Le TL071 est un circuit intégré d'amplificateur opérationnel hautes performances à faible coût doté de nombreuses fonctionnalités intégrées.

Comme il a une faible consommation d'énergie, ce qui la rend idéale pour les projets fonctionnant sur batterie.

L'utilisation de ce circuit intégré dans l'état de préampli micro donnera un bien meilleur filtre de distorsion par rapport au transistor.

Le circuit peut être utilisé à de nombreuses fins où un ampli micro à faible bruit et à gain élevé est requis.

Il peut fonctionner avec une seule alimentation et la tension de fonctionnement sera de 9 à 12 V CC.

Le circuit est très simple à construire et n'utilise que quelques composants externes avec le IC.

Les autres circuits intégrés d'ampli similaires et les circuits intégrés de la série TL071 fonctionneront également avec le circuit, mais les performances peuvent changer un peu.
Here is a circuit of a very good quality low noise mic amplifier circuit using TL071 IC.

TL071 is a low cost high performance operational amplifier IC with many good built in features.

Like low consumption of power due to which it is ideal for battery operated projects.

Using this opamp IC in the mic preamp state will give much better distortion filter as compare to transistor.

The circuit can be used for many purposes where a low noise and high gain mic amp is required.

It can be operated with a single supply only and operating voltage will be 9 to 12V DC.

The circuit is very simple to build and using only few external components with the IC.

The other similar opamp ICs and the TL071 series ICs will also work with the circuit but the performance may change a bit.