Point de lin / Linen Stitch
Tricot / Knitting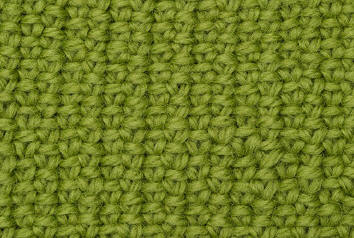 Français
Ce motif de point ressemble à un tissage plat d'un côté et à une texture rugueuse de l'autre.
Il se trouve à plat et est merveilleux pour les vestes et manteaux adaptés, ainsi que des coussins, sacs et écharpes.
Parce que ce tissu se tire tellement, vous devez utilisez des aiguilles de quelques tailles plus grandes que vous le feriez normalement.
Les instructions entre deux * * signifie: Répétez cette séquence
Monter un nombre pairs de mailles avec des aiguilles de
2 à 3 grandeurs plus grande que demander par votre laines.
R1
*1 end, 1 gl avec le fil devant*
rép de * jsq 2 dernières mailles, 2 end
R2
*1 env, 1 gl avec le fil derrière*
rép de * jsq 2 dernières mailles, 2 env
Répéter les rangs 1 - 2
English
This stitch pattern looks like a flat weave on one side and a rough texture on the other. It lies flat and is wonderful for tailored jackets and coats, as well as throws, cushions, bags, and scarves.
Because this fabric pulls itself in so much, you need to use needles that are a few sizes larger than you normally would.
Cast on an even number of sts, using needles that are two or three sizes larger than the size that your yarn calls for.
Instructions between two * * means: Repeat this sequence
| | | |
| --- | --- | --- |
| | Cast on an even number | |
| R1 | *K1, sl 1 wyif* | rep from * to last 2 sts, k2 |
| R2 | *P1, sl 1 wyib* | rep from * to last 2 sts, p2 |
| | Repeat Rows 1 – 2 | |