Sox Shawlette
Knitting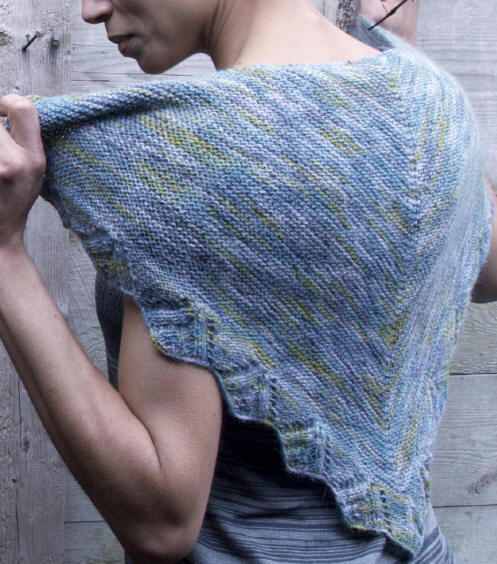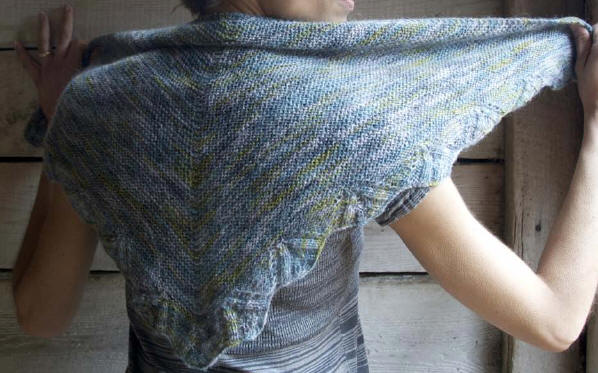 ABBREVIATIONS:
k2tog: Knit 2 sts together (1 st decreased)
pm: place marker
yo: Yarn over (1 st increased)
ssk: (slip, slip, knit):

Slip 2 sts, 1 at a time, knitwise to the RH needle, return sts to LH needle in turned position and knit them together through the back loops (1 st decreased)
PATTERN STITCHES:
Garter Stitch (Gtr St): Knit all sts, every row.
Border stitch: See charts.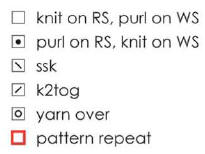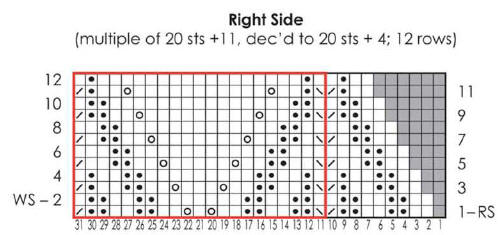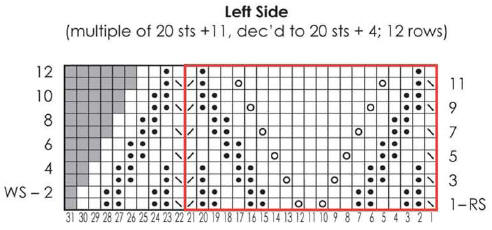 SIZES:
One size.
Finished Measurements: approx. 40" wide and 19" deep
MATERIALS:
Yarn
Name

Gauge
10 cm
Aig.
mm
Metres
Gramm
M
R
Classic Elite
Alpaca Sox
60% Alpaga
20% Mérinos
20% Nylon
Fingering

32
--
2.25 - 3.25
411
100
• 1 hank 1857 Nor'Easter Needles
• Long circular in size US 4 (3.5 mm) or size to obtain gauge
• Stitch marker
GAUGE:
22 sts and 44 rows = 4" in Garter Stitch, blocked.
Take time to save time, check your gauge.
NOTE:
Circular needle is used to accommodate large number of sts, work back and forth in rows.
SHAWL
CO 358 sts.
K 1 row.
Est charts as follows (RS):
K2 (edge sts, keep in Gtr St throughout),
work Right Side chart sts 1-10 once
then sts 11-31 seven times,
Center Chart (sts 1-40) once,
then Left Side chart sts 1-21 seven times
then sts 22-31 once,
and end k2 (edge sts, keep in Gtr St throughout).
Work Charts as est through Row 12 – 334 sts.
Place marker at center (167 sts in from each edge) on last row.
Dec row (RS):
*K2, ssk, k to 2 sts before marker, k2tog, slip marker, ssk, k to last 4 sts, k2tog, k2. (WS): Knit.
Rep from * until 6 sts rem.
(RS): (Sl1-k2tog-psso) twice – 2 sts.
K2tog and fasten off.
FINISHING
Weave in ends.
Block to measurements.