Knitting needles
Knitting - Basic Techniques
see also Correspondance des crochets et des aiguilles à tricoter
Knitting needles come in sets of 2 with knobs on the top, sets of 4 or 5 with 2 points, and circular needles that are attached to each other with a nylon cord. Choose needles with well-rounded and slanted tips so that they move through stitches quickly and smoothly. They are made from bamboo, plastic, metal, or other materials. The larger the size, the bigger the needle.
Knitting needles (actual size)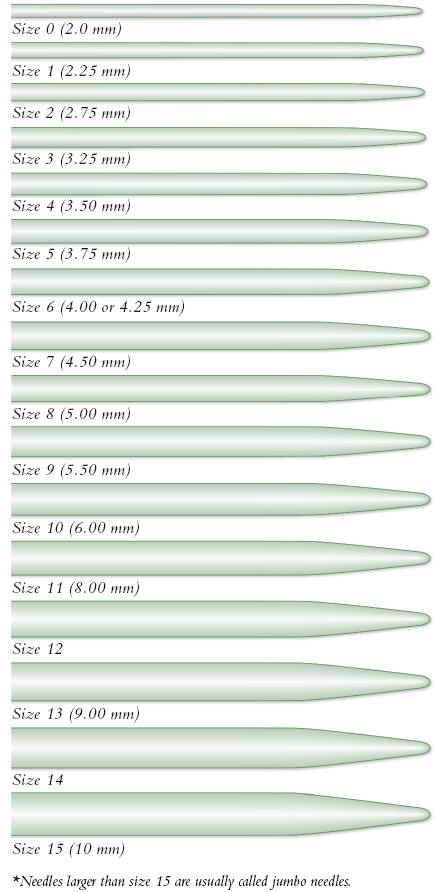 Types of knitting needles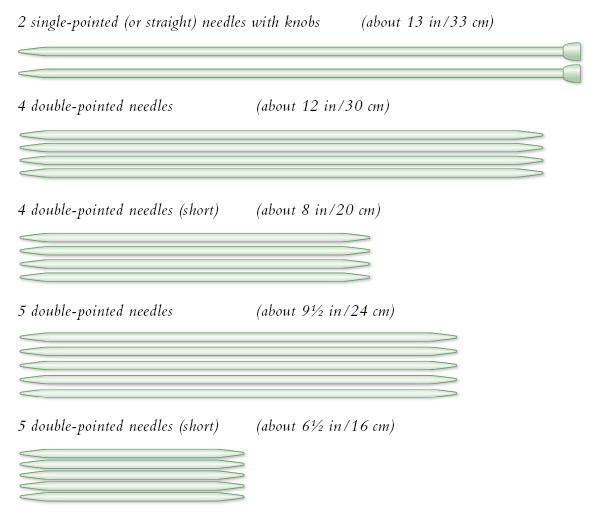 Circular needles
Used when working a project in the round. Shorter lengths are used for small items such as hats or for working trim around a neckline. Longer lengths are used for circular garments, as well as garments worked in 1 piece to the underarm, then split for the armholes, or any item with a large number of stitches. The nylon cords vary in length. The needle tips are available in the same sizes and materials as other knitting needles.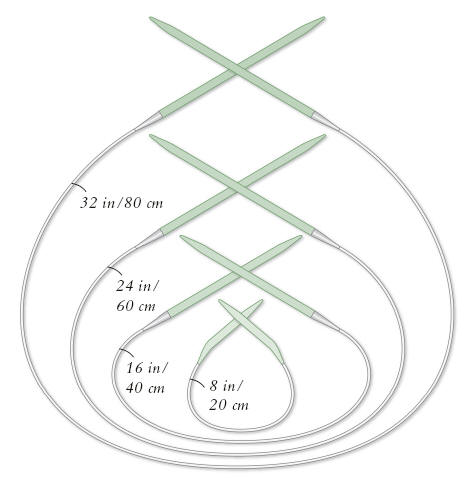 Crochet hooks
These are used to cast on, for crochet slip-stitch bind-off, for grafting, and for seaming. Hook sizes are generally given in letter and metric, from B (2.25 mm) to S (19 mm).